"Automation is to your time exactly what compounding interest is to your money." - B. Halligan
I know the struggle is real. Small business owners who are juggling countless business tasks, stopping everything to adopt something that seems all too complicated can be an easy, "oh, heck no...!"
I remember one time giving a presentation to a whole association of small business owners. After my training, one of the attendees, a small business owner, said, "your presentation was great, but I have to be honest, I'd rather get a root canal then to deal with marketing things..."
Well, clearly my presentation left room for marketing enthusiasm. While I love marketing and marketing automation, I appreciate the sentiment especially if you've been burnt before with hypey marketing service providers promising you the keys to the kingdom.
The important thing to recognize is that simply turning away from marketing automation is like choosing to only eat mac 'n cheese when you have access to the most deluxe all you can eat buffet (not that there's anything wrong with mac 'n cheese). Yes, there is that level of discomfort as you're stepping into new territory, but it's important to keep an open mind to how this can benefit your business.
So let's get to it...
These days, things are changing fast in the marketing world, and it's hard for small businesses to keep up. Marketing automation can help, but it's important to use it wisely. Some automation tools can actually help save time and reach customers better, while others can be more of a distraction than a help. Let's talk about how to tell the good from the bad.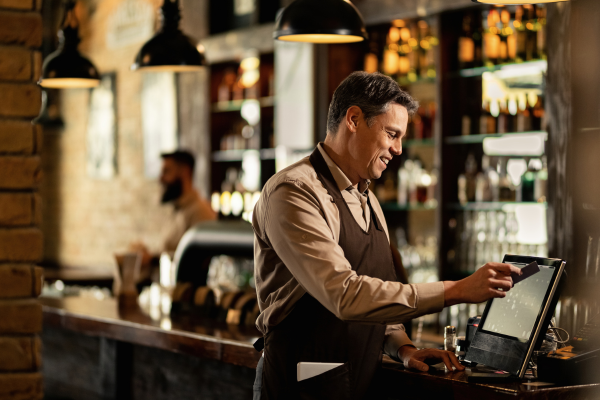 What is marketing automation?
Think about it like this: Marketing automation is like having a robot assistant that can take care of simple tasks for you. It's a way to use technology to do some marketing jobs automatically, like sending emails or updating your social media.
The story of marketing automation:
Marketing automation, in its infancy back in the 1990s, was a simple but effective way for businesses to use email to talk to a whole bunch of people all at once. This was a big deal back then because, before this, companies had to rely on snail mail and phone calls, which took a lot of time and effort.
As time went on, technology got smarter and so did marketing automation. Nowadays, it's like a Swiss Army knife with a bunch of different tools. One tool helps you find new customers, which is kind of like fishing with a really smart fishing rod that knows exactly where the fish are biting. Another tool helps in sharing content. Imagine having a friendly robot that can share interesting articles, videos, and pictures on social media or via email without you having to lift a finger.
But wait, there's more! Marketing automation is now like a coach for your business. It keeps an eye on your marketing game and tells you how you're doing. This is awesome because it takes the guesswork out of figuring out what your customers like. For example, if you send out an email about a sale, marketing automation can tell you how many people opened it, how many clicked on the link, and even if they made a purchase.
And here's another cool thing – marketing automation now can even talk to your customers for you. You know when you go to a website and a little chat box pops up asking if you need help? A lot of times, that's marketing automation at work. It's like having a virtual shop assistant who's there 24/7.
So, from those early days of just sending out emails, marketing automation has grown into a super helpful set of tools that can find and talk to customers, share cool stuff, and give your business a high-five when things are going well or a heads-up when you need to switch things up. It's like having a little marketing genius in your computer, helping you connect with your customers and keep them happy.
Why small businesses might want to use marketing automation:
Marketing automation can be a big help for small businesses, but it's important to use it wisely. Here's why:
Save Time and Resources:
Marketing automation can handle tasks like sending emails or updating social media. This can free up your team to focus on bigger things.
Better Lead Management:
Marketing automation can help keep track of potential customers and make sure you're reaching out to them at the right time.
Personalize Customer Engagement:
Marketing automation can help you tailor your messages to what each customer likes or needs. This can help build a stronger relationship with them.
Organize Your Marketing:
With marketing automation, you can keep all your marketing activities in one place, making it easier to manage and measure how well you're doing.
Make Decisions Based on Data:
Marketing automation can give you helpful data about your customers and your marketing success, so you can make smart choices.
How small business can use marketing automation:
Here are a few ways that small businesses can make good use of marketing automation:
Nurturing Leads:
For example, if you run an online store, you could set up a series of automatic emails to send to someone when they sign up for your newsletter. These emails could show them products they might like and special offers, to help turn them into customers.
Managing Social Media:
Small businesses can schedule social media posts in advance, so you can make sure you're posting when your customers are most likely to see them.
Keeping Customers:
If your business has a subscription service, you want to keep your current customers as well as find new ones. Automatic emails can help onboard new customers, tell them about new features, and remind them when it's time to renew.
What's Next for Marketing Automation?
Marketing automation is always changing. We're seeing more use of things like artificial intelligence and chatbots, which can talk to customers in real-time. Marketing automation tools are also working better with Customer Relationship Management (CRM) systems, so businesses can keep track of all their customer interactions in one place. But remember, not all these changes are helpful for every business, so it's important to be thoughtful about what tools you use.
Marketing automation can help small businesses be more efficient and build stronger relationships with customers. But as marketing keeps changing, businesses have to keep learning and adapting too.
And remember, not all automation is helpful – it's important to pick the tools that truly make your job easier and your marketing better.
So, if you're a small business owner looking to scale your marketing efforts and unlock new opportunities, it's time to explore the world of marketing automation. Embrace the power of automation, and watch your business thrive in this digital age.
>> CLICK TO BOOK an easy connection call and let's see how we can best help you in your small business.
Disclaimer: This blog post is for informational purposes only and should not be considered as professional advice. Consult with a marketing automation expert for personalized guidance tailored to your specific needs.