""Creating raving fans is like crafting a symphony; it's an art that harmonizes exceptional service, genuine connection, and unwavering dedication to keep the audience coming back for more." - Anonymous
Introduction:
As a small business owner, time is your most precious resource. Between managing daily operations, serving customers, and handling a seemingly endless list of tasks, it's easy to feel overwhelmed and unable to focus on big picture growth. Yet building a loyal customer base and community of raving fans is key to gaining influence and attracting new customers through word-of-mouth marketing.
How do you find time to turn satisfied customers into raving fans and advocates when you're struggling to keep up with the day-to-day?
Automation is the answer.
By automating key processes like customer engagement, retention, and reputation management, you can cultivate passionate advocates and transform your business, even when you're busy.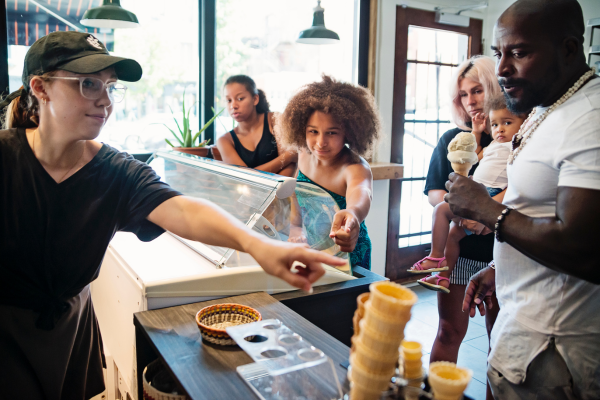 Here's how automation helps:
Automate exceptional customer experiences.
Use customer relationship management (CRM) software to automatically engage customers with personalized messaging, reminders, and follow-up. Integrate tools to capture customer feedback and reviews to monitor and quickly respond to their experiences with you. These automated experiences feel personal but don't require constant oversight.
Exceed expectations efficiently.
Automate extras that surprise and delight your customers like onboarding gifts, loyalty rewards, or referral incentives. For example, automatically send a branded gift at the 3-month mark for new loyal customers or trigger a discount code as a reward for referrals. Automation means you can exceed expectations even when you're not focused on a particular customer.
Build authentic relationships at scale.
While genuine relationships require human connection, automation helps you scale relationship-building efforts. Use CRM software to automatically capture detailed profiles of your customers and their unique needs. Create automated onboarding or loyalty campaigns that feel personalized and help foster connections with many customers simultaneously. Automate the little details and free up more time for one-to-one conversations with your most enthusiastic advocates.
Create content your fans can't wait to share.
Automate social media posting, blog updates, email newsletters and more with pre-written content that highlights your products, passion for great service, and valuable tips for your community. Curate content you know your advocates will be excited to like, comment on, and share. Make it easy for them to spread the word with automation.
Empower easy advocacy.
Select automated platforms and tools with built-in social sharing that make it effortless for fans to spread the word. For example, use referral automation that generates a unique link customers can share on their social networks to refer friends for incentives. Or post updates your followers can easily re-share. The less effort required, the more likely people are to advocate for you.With the right blog, you can drive traffic to your site consistently. A blog is also a great way to generate sales. If people visit your blog and sign up for your email newsletter or download a resource that you've put out there, they become potential customers or clients of your business. Blogs are a great way to get people engaged with your brand.
Here are a few more thoughts on using automation to build a community of raving fans:
•Focus your automation on the key parts of the customer journey: onboarding, education, loyalty, referrals, etc. Make automation personal and relevant for each step. For example, send an automated onboarding message but address customers by name.
•Keep experimenting and improving. See what types of automated messages and incentives get the best response from your customers. Regularly analyze the data from your automation to optimize and tailor the experience. Your customers will appreciate how the experiences they have with you keep getting better over time.
•Strike a balance between automation and personalization. While automating many experiences, also provide opportunities for customers to connect directly with you or your team. Maybe offer a live chat option on your website, send quick personal video messages, or make time for one-on-one phone calls. Combining high-tech and high-touch is key.
•Educate your customers on the benefits of automation. Explain the types of automated messages and campaigns they can expect to receive from you, why you're using automation, and how it allows you to provide better service and value. This helps set the right expectations and prevents confusion or frustration with automated touchpoints.
•Encourage two-way communication. Set up automated surveys, product reviews, live events via social media or webcasts and more to foster open conversations with your customers. Listen to their feedback and engage with them in genuine dialogue. Two-way communication, even when partly automated, builds connection and trust.
•Thank your advocates for their loyalty and shares. Send automated thank you messages when customers share about your business on social media, leave a positive review, or successfully refer a new customer. Let them know their support and advocacy are making a difference. These messages reinforce their motivation to continue being your passionate brand ambassadors.
Using automation, you can provide the type of high-value, personalized experiences that turn satisfied customers into lifelong, raving fans—even with limited time. But always stay focused on real relationship building and open communication as well. The combination of automated touchpoints and human connection will create a community of engaged advocates surrounding your brand.
>> CLICK TO BOOK an easy connection call and let's see how we can best help you in your small business.
Disclaimer: This blog post is for informational purposes only and should not be considered as professional advice. Consult with a marketing automation expert for personalized guidance tailored to your specific needs.